In this 2-day Corda training, attendees will learn how to develop CorDapps (applications on Corda), as well as understand the security, network design and other key aspects of Corda's architecture.
The objectives for this course is to provide the key skills necessary to develop financial grade distributed applications on the Corda platform.

Although no prior knowledge of distributed ledger technologies or blockchains is required, we advise participants to have an intermediate level in Java (or similar) as developers are the main audience for this training.
Package 1: Bootcamp only (Free - Registration Mandatory)
Package 2: Bootcamp + Training + Test + Corda Certificate (990 CHF)
Agenda
Day 1 (Bootcamp)
Intro to Corda and getting started

Running a CorDapp

States

Transactions and contracts

Corda Flows
Day 2 (Training, Test & Corda Certificate)
Setting up an own network of nodes

Introduce different use cases for corda dataflows, e.g. accounting, track&trace

Multisignature wallets

Sending transactions without counterparty approvals

Backend system integration 

RPC and how to connect to external databases

Test & Corda Certification
Requirements
This is a hands-on course with several coding sessions

Intermediate programming knowledge (Java)

Engineering or computer science background

Students are expected to bring their laptop or have an available workstation to perform the hands-on lab exercises.
Examination and Certificate
At the end of the training, participants who have attended the 2-day training have the opportunity to sit for the Corda exam. Being Corda Certified demonstrates that you have technical expertise in developing distributed Corda applications.
The test is:
Open book 

Untimed 

Unlimited retakes
The exam contains 70 multiple choice questions. These range from concepts to architecture and development. The exam is open book and R3 recommends that developers take this exam independently. Developers who take the exam are expected to have extensive knowledge of the following topics:
States

Contracts

Transactions

Flows

Corda Nodes

Corda Networks
A score of 75% or greater is required to pass the certification exam.
Your instructors
Chris Chabot



Chris Chabot is Director of Developer Relations at R3. He is working with developers to create new and innovative experiences with block chains. During his career Chris has built and led both product and developer teams, working on Amazon Alexa, as Head of International Developer Relations at Twitter and a number of developer-focused leadership roles at Google.

Chris is passionate about the potential for societal change through technological innovation, and has spent time advising numerous start-ups and shared his knowledge through speaking at various industry events and conferences.
Chris Miller

Chris has extensive experience working with high-profile clients, including Fortune 50, across multiple industries. He is talented in leading and developing diverse global technical teams, leveraging ability to tackle large challenges while maintaining professionalism, humor, and sense of urgency.
He excels in communicating complex ideas across all levels of organizations and technical backgrounds. He is an avid technologist with interest in convergence of future technologies enabled by blockchain based solutions.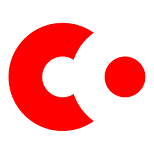 Corda is an open-source distributed ledger platform designed to record, manage and automate legal agreements between businesses. It offers a unique response to the privacy and scalability challenges facing decentralised applications. Corda is the culmination of a collaborative effort with over 70 of the world's largest financial institutions.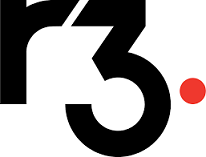 R3 is an enterprise blockchain software firm. The company is working with a broad ecosystem of more than 200 members and partners across multiple industries. Industries in the private and public sector have developed on Corda, an open-source blockchain platform, and Corda Enterprise, a commercial version for enterprise usage.